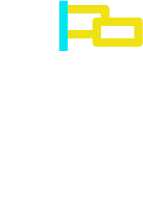 The Australiasian
SECURITY CUP
CAPTURE THE FLAG
NOV 30th / STARTCON / ROYAL RANDWICK RACECOURSE
Compete and pit yourself against other teams to find, detect and respond to information security challenges.
Sign Up and Play
Information security | cryptography | binary analysis
steganography | reverse engineering | mobile security
SCROLL TO LEARN MORE


About Capture the Flag
A unique and fun way to challenge yourself and develop your information security skills.
Challenge Yourself
The details of our challenges are kept a secret until the day, to truly test your abilities!
Career Advantage
Extra-curricular activities are valued by employers. Demonstrating your skills and making an impact in CTF challenges could help you break into the cybersecurity industry, and prepare you for a technical interview. The Freelancer.com VP of Security will be scouting for talent, and you may be offered a chance to interview for the Freelancer Internship Program, or a full-time role!
Test Your Skills
A CTF is a popular and unique cybersecurity competition. Hackers form teams and compete against each other to rally points through surprise challenges and puzzle solving.
Proudly Sponsored by



WHEN
Starts 10am
November 30th
WHERE
Will be held at StartCon 2018 at Randwick Racecourse
WIN
Up to $8,000 worth of prizes for CTF and Hackathon